mliss29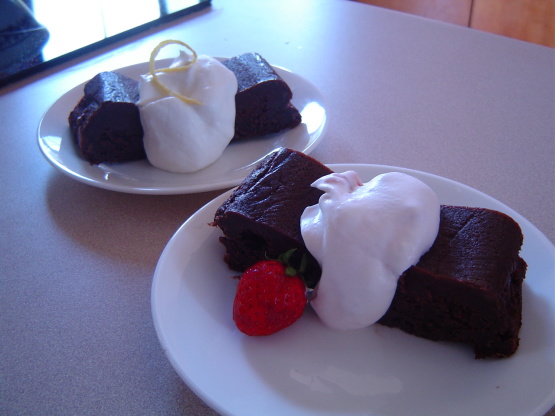 Take plain old whipped topping and dress it up with different flavors such as lemon, lime, vanilla or even banana extract, or orange juice (and zest). How about some liquor such as Grand Marnier or Bailey's Irish Cream? Or try any soft fruit such as strawberries, blueberries, kiwi, etc. Endless possibilities! Using a mini food processor works great for mashing the berries. This recipe makes quite a bit of whipped cream, but since there are alot of variables for different flavors, you could make many different flavors from just one batch, . :)

Delicious and easy! And now I know why the cartons of whipped topping are "8 ounces", that is how much 1 cup of whipping cream makes! So this recipe creates a lot of whipped cream. I would have halved it if I had known any better. But it's really good and I'm sure we'll find a way to enjoy it all. The lemon was really lemony and my favorite was the strawberry, which combined with Recipe #305333 was a little bit of heaven. Reviewed for Photo Tag.
In a large bowl, whip or beat heavy cream to medium peaks. Add confectioners' sugar and continue beating to stiff peaks.
Divide whipped cream in half. Fold in juice and zest to one bowl and fold in berries to the other.
Use right away or refrigerate till needed. (Recommended to use the same day).