Rita1652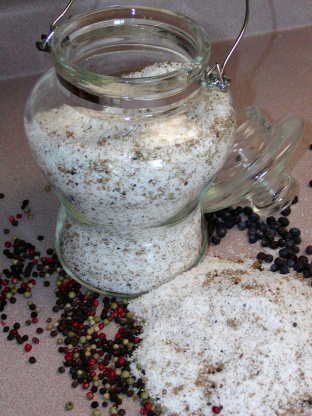 This is an adopted recipe that I did a bit of tweeking to. To be used as Salt in brines or for dry Salting. This is for 25 lbs of any kind of meat.Go to my Classic Brine for Poultry, Shellfishs and Pork Classic Brine for Poultry, Shellfish and Pork for times of brining different cuts of meat!
Place all but the salt and sugar in a coffee grinder used for only herbs and grind. Mix in with to sugar and salt.
To make the brine add 1/2 cup mixture to 1 quart liquid be it water, apple juice, & or beer.