Flavor-Infused Cream Cheese Nibbles
Pamela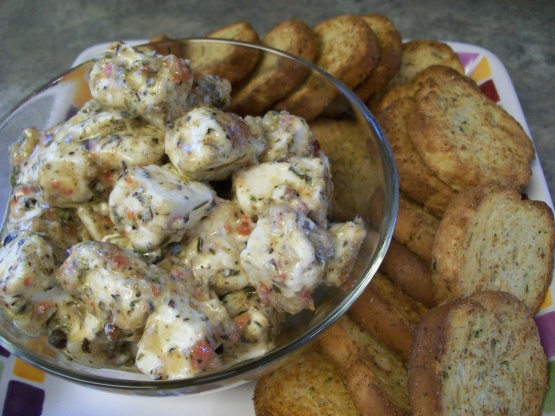 Cubed and marinated in aromatic flavors, these delicious nibbles pair wonderfully with crackers or bread. Taken from the Kraft magazine. Note: cooking time is refrigeration time.
Cube cream cheese into about 36 pieces.
Place into 9-inch pie plate.
Add remaining ingredients (can mix them together first if you wish); toss to coat, and cover the dish.
Refrigerate for at least 1 hour, up to 24 hours.
Serve with crackers, crusty bread or pita chips.