loof751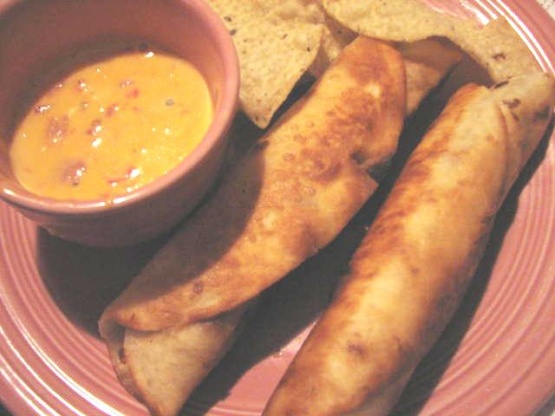 This is a super easy thing to make, and my kids absolutly LOVE it!

Very Tasty!! The family loved them.
Brown the beef with the garlic, until the beef crumbles. Drain the grease.
Add the green chilies and tomato sauce and let simmer while stirring. Beef will absorb most of the sauce.
Spoon some of the mixture into a flour tortilla, add a little cheese on top.
Roll the tortilla and use a toothpic to keep it closed.
Fry for about a minute both sides, enough to melt the cheese and brown the tortilla.
Let cool, and serve with guacamole, sour cream, or salsa.