Louie T.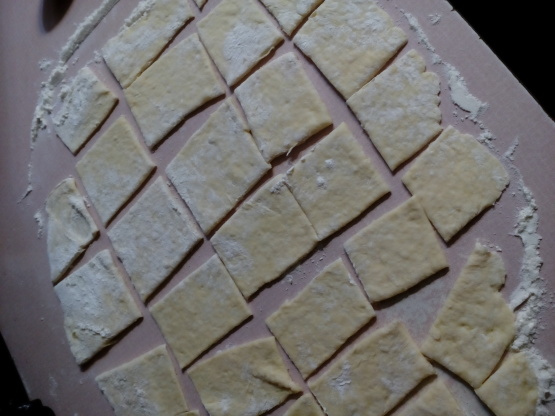 I got this recipe from my mom. I don't like fluffy dumplings, but these are flat and I love them.
Mix together 1st four ingredients.
Then mix eggs with milk and add to mixture to form dough.
Roll out on floured surface about a 1/8 inch thick and cut into desired strips.
Boil in a broth of your choice for 10 minutes with lid off, then finish for 10 minutes with lid on.
Eat and Enjoy!