Flash Fried Spinach (Or Escarole)
BarbryT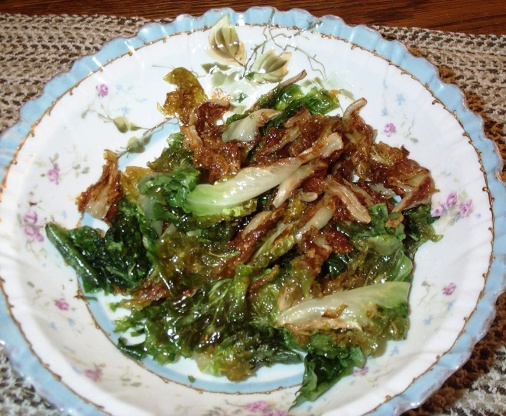 This is another recipe I haven't actually made myself, but I've eaten it many times in restaurants here in St. Louis, made the with spinach or with the escarole. It is absolutely delish! I adapted this from a recipe on allrecipes, changing it to use cheese the way they do at the restaurants here and including the idea of escarole. Usually it is served as an appetizer, but it would make a side dish too.
Heat oil in a deep fryer (or deep pot) to 375°F.
Deep fry spinach in batches (about a handful at a time) for about 30 seconds.
Remove and drain on paper towels.
Sprinkle with parmesan to taste.