Flank Steak With Red Wine Sauce
Boomette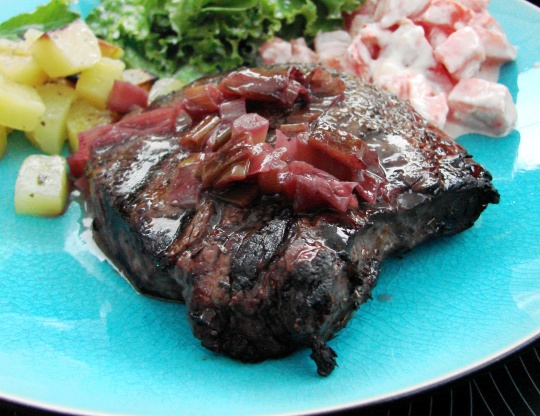 This is an easy recipe and it is my grandkids most favorite meal that I fix. I got the recipe from my brother-in-law years ago. I don't make the wine sauce except for company as my grandkids like it just plain.
Brush flank steak with soy sauce and sprinkle with thyme, salt and pepper to taste. Do both sides. Let marinate for 1 hour or longer. Just before grilling, brush it again with soy sauce. Grill 6-7 minute each side depending on how you like it. Let sit for a couple of minute and then slice thinly at an angle.
Sauce:.
Bring wine and onions to boil, add butter and simmer for a short time. Serve over steak or let everyone put their own sauce on their steak.