Flank Steak With Lime Marinade
PanNan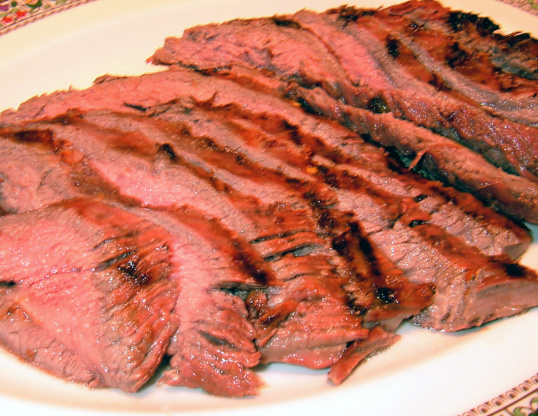 **Martha Stewart's Recipe** Great for fajitas.

This was good and I would make it again. It worked really great on my indoor stove top grill pan. Thanks Kennasmommy for the recipe.
In a resealable bag, combine lime juice, soy sauce, scallions, ginger, and red pepper flakes.
Add steak and seal bag.
Marinate in fridge, turning occasionally, for up to an hour (I usually go longer).
Heat grill to high. Place steak on grates, season with salt and pepper. Cover.
Cook, turning once, until meat reaches desired doneness. 6-8 minutes for medium-rare.
Let rest 10 minutes before thinly slicing.