Flank Steak With Garlic, Oregano, Orange and Cumin
Prep 45 mins
Cook 15 mins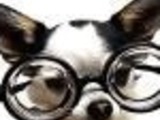 By way of Melissa Clark in the Times, a very simple and delicious Cuban style flank steak. It cooks so quickly you can even use a stove-top grill and your kitchen won't get overheated. Marinate it briefly at room temp or longer in the fridge.
Directions
In a blender, combine orange juice, olive oil, garlic cloves, oregano, cumin, salt, orange zest and pepper; blend until smooth. Pour marinade over flank steak and let sit, uncovered, at room temperature while you light or preheat grill, about 30 minuts. Or you can cover and refrigerate steak for several hours or overnight.
When ready to cook, brush off any excess marinade solids from steak and grill over high heat, turning once, until done to taste, about 3 minutes a side for rare.
Let meat rest a few minutes; slice in thin slices across the grain to serve.
Most Helpful
This goes in the 10 STAR book! Great flavors, but subtle, not overpowering. I will make extra marinade next time to heat up as a sauce. I broiled it, but looking forward to grilling this in summer! Made for Spring 2011 PAC game.

I marinated the flank steak for about 4 hours in the fridge & then for about 40 minutes at room temp before cooking. We were out of propane so I just broiled it. It was nice & tender after 4 minutes each side. I served it with Recipe #339363. Very nice! Thanks for sharing, Kate!

Made this last night for dinner - let marinate for 6 hours...lovely easy dinner. Think it will be great this summer as a fajita steak. Might double the marinade, boil, and serve as sauce next time too. Simple, great flavor, quick dinner! Made and reviewed for Spring 2009 PAC.