Flaky Vinegar Egg Pie Crust
Missy E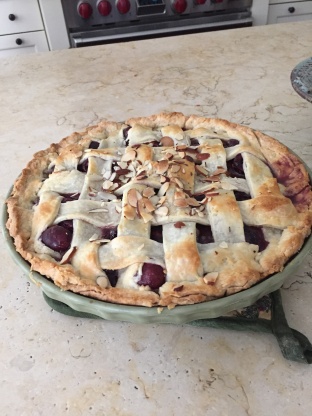 This goes back many years it is one of the better pie pastry recipes, the vinegar and the egg works magic to create a flakey easy to work with pastry! :)

I have used this crust recipe for about 65 years, and it never fails to be the best of the best ! ! ! I started using butter flavored shortening when it came on the market, that is the only thing I do not like the orginal recipe . Years ago when this first came out we all used LARD ~ YUCK NOW ! ! ! My grandmother first gave this recipe to me, so it's been around for at least 100 years . Not on this subject, but a little vinegar in your beans really helps the taste . grandma was always right . . .
In a bowl, mix together the salt and flour.
With a pastry blender, cut in cold shortening until the size of peas.
In a small cup, beat egg with a fork, add in the vinegar and water; whisk until well blended.
Add the water/egg mixture gradually to the flour mixture.
Shape into ball.
Refrigerate 1 or more hours.
Roll out dough, use for 2 (8" pie crust) OR 1 large deep dish pie crusts.