Flaked Salmon and Cucumber
Variation from Martha Stewart site. "This recipe calls for a hot-smoked salmon fillet. Unlike cold-smoked salmon (usually sold in thin slices), hot-smoked salmon is fully cooked and flaky."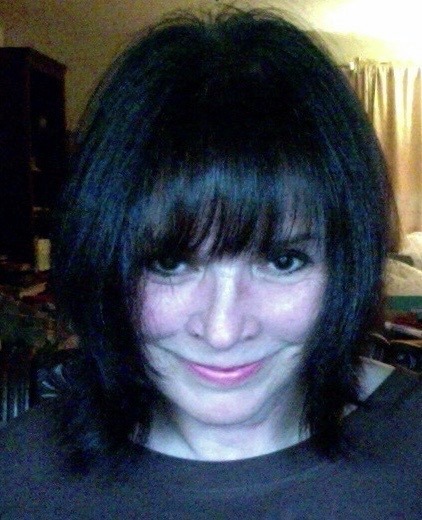 This made for a very pleasant and tasty lunch! Since it was just for myself, I scaled this to 1 serving. There was more than plenty of dressing. The two changes I made were macadamia oil (instead of grapeseed, which I didn't have) and baby romaine lettuce (I'm not a big fan of frisee). I liked the delicate strips of cucumber, which melded in perfectly. I favor hot smoked salmon, although some times it can be hard to find. I'm glad I did. Thanks for sharing this unique salad. Made for Holiday Recipe Tag.
Make vinaigrette: whisk together honey, mustard, vinegar, sour cream, and 1/2 teaspoon salt, whisking constantly, add oil in a slow, steady stream; whisk until emulsified.
Set vinaigrette aside.
Using a vegetable peeler, shave cucumber lengthwise on four sides to yield 20 thin RIBBONS; discard core.
Halve ribbons crosswise.
Using a fork, flake salmon fillet into 1- to 1 1/2-inch pieces.
Toss frisee, dill, and cucumber ribbons in a bowl.
Season with salt and pepper.
Divide frisee mixture among plates, and top each with some of the salmon. Drizzle vinaigrette over each.