Flageolets En Pissenlits (Beans With Dandelion Greens)
Prep 10 mins
Cook 3 hrs 30 mins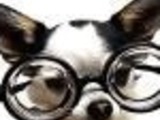 This comes from Michael Robert's "Parisian Homecooking" and is a typical flageolot dish--and typically served with lamb. Any bitter green--chard, sorrel, collard--can be substituted for the dandelion greens.
Directions
Soak the dried beans in warm water for at least two hours; drain.
Place the beans in a flameproof casserole with the onion, carrot, garlic and herbs, and add enough water to cover the beans by one inch.
Cover and bring just to the boil over medium heat.
Immediately reduce the heat and simmer for about an hour, adding additional water if necessary to keep beans covered.
Add the greens and continue to cook for another thirty minutes or until the beans are creamy.
Remove from the heat, swirl in the butter and season with the salt and pepper to taste.
Serve immediately.
Most Helpful
Well, I don't have fresh beans like sweetpea, but I concur with the review. This is an excellent recipe. I have made this recipe several times. I too ended up with too much liquid the first time, but I drained some off and cooked a little longer. I use fresh herbs, substituting extra thyme and some tarragon for the savory (since I never have any). I have also converted this to be a pressure cooker recipe, but I like it better prepared as described. I mashed a few of the beans when I did it in the pressure cooker to replicate some of the slow cooked creaminess.
Really good. I'm a vegetarian so I made this as a main dish and served with some crusty French rolls. It was delish. I also cut the butter in half. I live in a smallish town so I could not find flageolets, but substituted small navy beans instead, they were very good. But I'd still like to try it with the right kind of beans.

Excellent - I really loved this dish. Here in North America, flageolet beans are fairly rare, but I have loved them ever since a friend introduced me to them with roasted lamb over a decade ago. For health considerations, I did reduce the amount of butter by half, but oh my - there's nothing like butter to finish off this dish. I served it with baked chicken breast and steamed broccoli. Delicious! Thanks for sharing!