loof751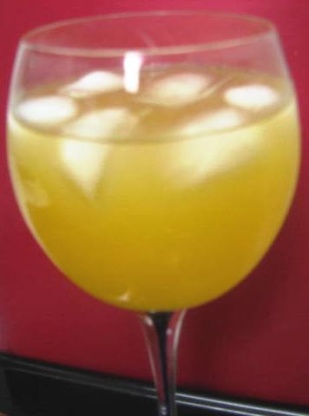 I am new to the "world" of wine. I have been trying to come up with different ways to drink it rather than just straight. This is a drink that has a light wine taste as well as a light peachy taste. Of course, more wine may be added according to taste.

Nice flavors, definitely would be nice to serve to guests. I plan to try this for a dinner as the weather gets better! Thanks for posting! **Made for Beverage Tag 2008**
3⁄4 cup wine (red or white)
1⁄2 cup Kerns peach nectar
1⁄2 cup 7-up
ice cube
Pour first 3 ingredients in a tall glass filled with the ice cubes.
Stir until mixed.
Enjoy!