Five Star House Salad Dressing
GaylaJ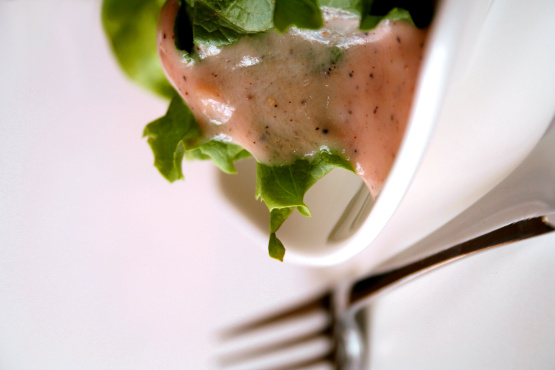 An absolutely delicious salad dressing that is the house dressing at a five star restaurant that shall be left unnamed, I got this from a friend that works there. Very tangy and sweet. Like a creamy raspberry vinaigarette.

I followed instructions exactly on this one. It is very, very good! It's like a raspberry vinagrette, but it has a distinct creamy texture. The flavor is great! I used it on a spinach, raspberry salad, with almonds.
Combine all ingredients and mix well with wisk.
Refrigerate 1 hour before use.