Rita1652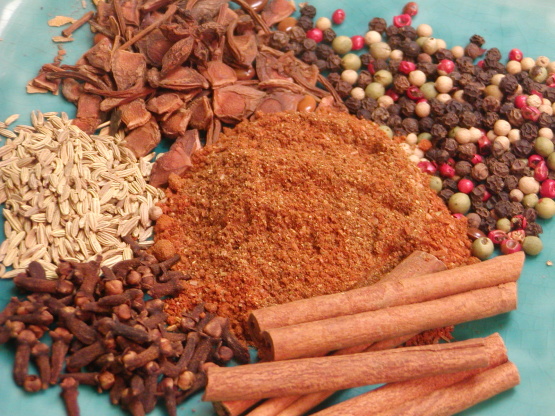 This recipe is posted in response to a request. When you can't find this spice in your local market spice aisle, you can make your own!

I needed Five Spice Powder to make a recipe for bolognese. I used ground lamb instead of pork and five spice powder was a marriage made in heaven. I used cinnamon sticks since I had them but I didn't take the time to roast the spices beforehand. Still was a wonderful dish and will try making the pork variation to see how it goes. Only if I opened a wine with this pasta dish! Bet a dry Brachetto would be the perfect match on a warm May evening.
Combine all ingredients in blender or coffee grinder.
Blend until finely ground.
Store in airtight container.
Keeps up to 2 months.
Note: You could"roast" the whole spices a bit for a more intense flavor in a dry frying pan-- Watch closely to prevent spices from burning.