Five-Minute Fudge Wreaths
SharleneW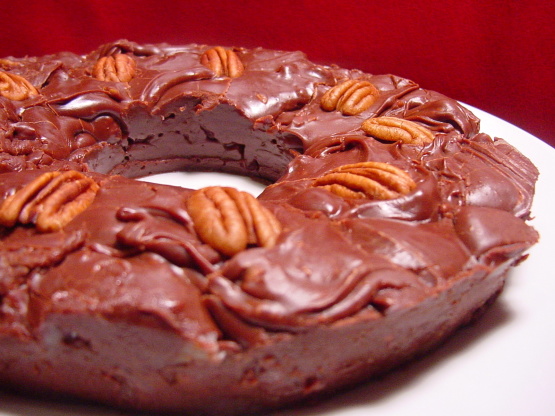 My Oprah.com printout of this recipe -- which I love -- is dated 11/24/05 -- so you were quick in adding it! :) The only note I made to self is that 12 ounces of packaged semisweet chocolate chips is the equivalent of 16 oz. on 2-cup measure; I made this note because around Christmas time I buy my chocolate chips in bulk! Thanks, Sharlene-W, for doing such a great job of posting this fun recipe and its variations!
Butter an 8-inch round cake pan with softened butter.
Pour the chocolate and butterscotch chips, condensed milk and vanilla into a medium saucepan. Put the pan on the stove and turn the heat to low.
Cover the empty condensed milk can with plastic wrap and put it in the center of the round cake pan.
Stir the chips and milk until they melt together, about 3 minutes. (Make sure fudge is warm, smooth and shiny--warm enough that it won't set up instantly when you stir in the cooler nuts and raisins). Stir in nuts and raisins. Scoop the fudge into the cake pan all around the plastic-covered can in the center to form a wreath or ring shape. Let it be all bumpy on top. If the fudge moves the can off center, move it back in place.
Cut the red cherries in half with scissors and the green cherries into quarters. Use the green pieces to make leaves and the red to make holly berries. Decorate the fudge with several groups of holly berry sprigs made from the cherries and garnish with walnuts between the sprigs.
Put the fudge in the refrigerator and chill until firm (about a half hour). Remove the can from the center, then loosen the sides and bottom of the fudge with a spatula. Cut the fudge into thin slices to serve.