Hey Jude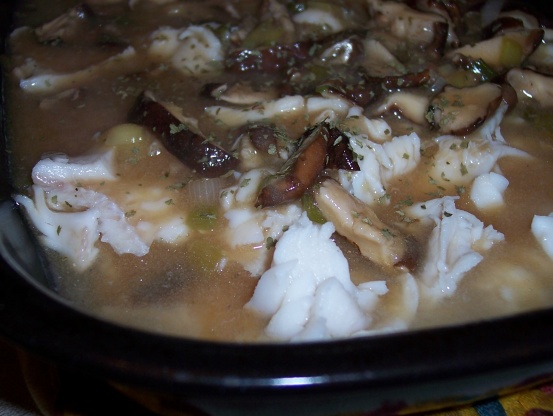 from todays NY Times, spicy and perfect with a nice cold beer.

Great after-work dinner! I used 1 can of low-fat, low-sodium chicken broth for the stock and used sole filets. My filets were thin and were poached in about 2 minutes and pretty much fell apart as I removed them to the serving dish, but that doesn't matter with this recipe...I would call this a 'poach fry' and I loved the method....really knocks out a lot of fat from traditional stir-fries. The sauce is delicious, my family demanded I give it 5 *'s, next time I'll add a bit more low-sodium soy sauce and thicken it a little bit more. Any fish dish that gets my picky daughter to take seconds will always get 5 *s from me!! Thanks Chia, it's a winner!
Heat oven to 175 degrees. Place chicken stock in a wok or skillet, and bring to a simmer. Cut fish into pieces about 3 inches square, place in stock, and simmer until just cooked, about 5 minutes. Use spatula to transfer to heatproof platter, cover loosely with foil, and place in oven. Drain and strain stock, and reserve. Wipe out pan.
Heat peanut oil in pan. Add garlic, ginger and scallions. Sauté briefly, and add mushrooms. Sauté until wilted. Add soy sauce, vinegar and fish sauce. Cook 30 seconds, then add reserved stock. Bring to a simmer. Dissolve cornstarch in 2 tablespoons cold water, and add, stirring. Simmer until sauce has thickened. Add sesame oil.
Transfer fish to serving dish, spoon mushroom sauce over, scatter with cilantro, and serve.