PaulaG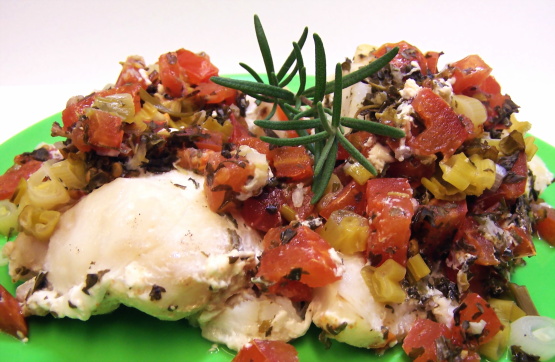 This is from the Moosewood cookbook. I made this with red snapper and didn't alter the recipe at all. It is really easy to make and very yummy! Caribbean flavors. Serve with a black bean salad and rice pilaf. Eat it the day it is made.

too tart for me. but fish was nice and soft
Preheat oven to 375.
In a medium bowl, mix the lime juice, garlic, parsley, scallions, rosemary, thyme, paprika and tomatoes. Place the fillets in an unoiled baking dish and spread the topping over the fish.
Cover tightly with foil and bake for about 25 minutes, until the fish flakes easily with a fork.