Fish With Crunchy Vegetables
Shahana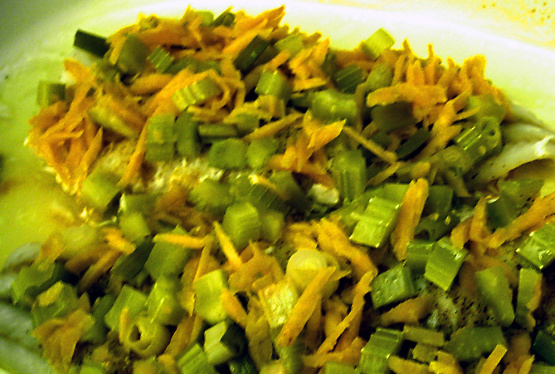 Can be done ahead - Cover and refrigerate fish and vegetables for up to 24 hours before cooking. Increase cooking time to about 45 minutes.
Preheat oven to 350°F.
Arrange fish in ungreased baking dish; sprinkle with salt, pepper and paprika.
Mix remaiing ingredients except margarine and spoon onto fish; dot with margarine.
Cook covered until done, about 30 minutes.