Fish With Broccoli, Baked Potato, and Cheese Sauce (Lite-Bleu)
Prep 15 mins
Cook 45 mins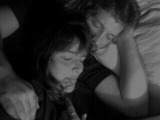 A wonderfully light and healthy meal. All Lite-Bleu recipes are complete meals that we designed for our weight loss diet. Please visit our homepage for more info.
Directions
POTATO: Preheat oven to 350°F Cut potato in half lengthwise and score the tops. Sprinkle with salt, black pepper, and non-fat spray butter. Place on a baking sheet and bake for 20 minutes.
FISH: Meanwhile, to a shallow casserole dish sprayed non-stick cooking spray, place fish and sprinkle with lemon juice, salt, black pepper, and paprika and place in the oven with the potatoes and continue to bake for 20-25 minutes or until fish flakes easily with a fork and potatoes are tender.
SAUCE: Place sauce ingredients in a small microwave safe bowl or pyrex measuring cup. Melt the cheese mixture for 2-3 minutes, stirring after each minute. Serve with meal.
Reviews
Most Helpful
This made a very nice meal. I used perch for the fish, steamed the broccoli, and for the sauce used cheese I had on hand-sharp cheddar. Thanks for a complete yummy meal!