Bergy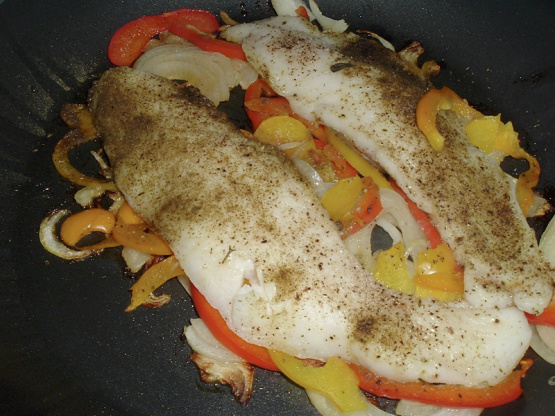 A long time ago I was flipping through one of my mother's cookbooks, which happened to be from weight watcher's. I found this dish and find it very easy to make and is healthy for you. I have used several types of fish and it always tastes good. I hope you enjoy it.
If fish are large, cut into 4 servings.
Heat oil in 10-inch non-stick skillet.
Layer onion and bell peppers in skillet.
Sprinkle with half of thyme and pepper.
Place fish over bell peppers and sprinkle with remaining spice.
cover and cook over low heat for 15 minutes.
Uncover and cook until fish flakes easily with fork, 10 to 15 minutes longer.