Fish Veronique (Low Fat, Diabetic Friendly)
Lusenda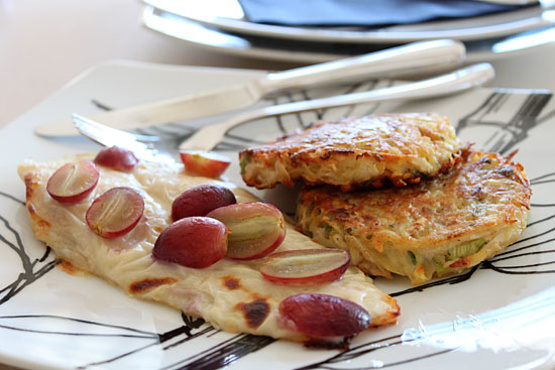 I find this to be a really nice change of pace. It has a rich flavor and appearance while managing to be healty. I like to serve this with mixed broccoli and carrots and a low fat biscuit.
Spray 10x6-inch baking dish with nonstick spray. Place fish in pan and sprinkle with salt and pepper.
Mix wine, stock, and lemon juice in small bowl and pour over fish.
Cover and bake at 350º F for 15 minutes.
Melt margarine in small saucepan. Remove from heat and blend in flour. Gradually add milk and cook over moderately low heat, stirring constantly until thickened.
Remove fish from oven and pour liquid from baking dish into cream sauce, stirring until blended. Pour sauce over fish and sprinkle with grapes.
Broil about 4 inches from heat 5 minutes or until sauce starts to brown.