ChefLee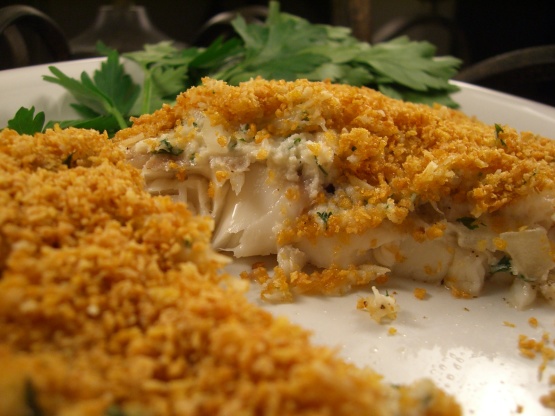 This recipe is from my mom who lived in Hawaii all her life. She was an excellent cook. This is one of my favorite recipe.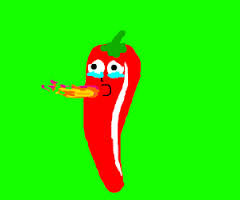 Really wonderful fish topping!! Oh and by the way,,, Kellogg's breadcrumbs just earned a place in my pantry!!! I have never seen those before but I looked in the breadcrumb section and there they were!! I thought they were a good deal because the package was really full and it was a lot cheaper than buying regular corn flakes and crushing them. Plus they are very finely crushed so they make an excellent crumb topping! I used tilapia and a 6oz can of crab meat instead of the imitation. I baked 4 tilapia filets so I used 1 TBSP butter, 1/8 cup mayonnaise, 1/8 cup parmesan cheese, 1/4 cup chopped onion, 1 tsp dried parsley flakes, and 1/4 cup Kellogg's breadcrumbs. It took 30 minutes for them to bake with that layer of good stuff on the top and they were flaky and perfect!!!! Will definitely use this combination again for topping fish, thanks for the recipe!!!
2

orange roughy (rinse fish & place on paper towel and pat dry)

1

cup imitation crabmeat (chop in 1/2-inch shredded pieces)
1⁄4 cup mayonnaise (just enough to keep the crab meat & round onions together)
chopped vidalia round onion (small)
garlic (powder or granulated)
butter (melted)
parmesan cheese (grated)
kelloggs breadcrumbs
Melt enough butter to coat both side of the fish in a baking dish.
Sprinkle garlic & onion powder, salt & pepper on both sides of fish.
Place on the fish mixture of: crab meat, mayonnaise, parsley flakes, round onion.
Sprinkle over the above mixture: grated parmesan cheese & then the bread crumbs last.
Bake 350 degrees for 20-25 minutes or until topping is golden brown.