Beer battered fish with a "secret" garlic cilantro sauce, guacamole, and salsa. The fish are double fried allowing you to do most of the preparation ahead of time and making the fish crispy. My mom has declared this her favorite meal. Grandmother said this was the best fish she has had in 89 years and 10 months. This really makes more servings than listed, but people usually continue eating these even when they are full!
Directions
Make the batter: Whisk the flour, baking powder, garlic, cayenne, mustard,oregano, 1 teaspoons salt, and pepper until well blended. Stir in the beer until there are no lumps. (Batter may be made several hours ahead and refrigerated).
Trim the fish of all blood lines, skin, and bones. Cut into pieces the size and shape of your index finger. Sprinkle with a few drops of lime juice and a little salt. (If not using immediately, wrap and refrigerate). Pour the oil into a deep, wide pan to a depth of 2 inches and heat over medium-high heat to 350 degrees. I use a thermometer, or you can drop a bit of batter into the oil and it should rise up quickly surrounded by little bubbles.
Pat the fish dry with paper towels. Check the thickness of the batter by dipping in one piece of the fish. The batter should be the consistency of medium-thick pancake batter, coating the fish easily but dripping very little. Add a little beer if the batter seems too thick.
Add the fish to the batter. Using tongs or chopsticks, swish each piece to make sure it is thoroughly coated, then lift out of the batter, let it drip once, and lay the fish gently into the hot oil. Cook a few pieces at a time until they float and the batter is set but still very light in color. If a piece sticks to the bottom, leave it alone and it will release itself.
Remove the fish to a rack to drain; reserve the frying oil. (The fish can be prepared ahead to this point, cooled on a rack, and refrigerated uncovered. Cool the oil and reserve).
When you are ready to serve, reheat the oil to 350-360°F and refry the fish a few pieces at a time until crisp and golden brown.
To serve, hold a tortilla in your hand and add a spoonful of guacamole. Top with fish and squeeze lime over the whole thing. Then add the secret sauce, salsa, shredded cabbage, cilantro and onion as desired.
Most Helpful
This dish is one of the best things I have ever eaten in my life! 10 stars, easy. When I reheated the scant leftovers in the toaster oven this morning, they were so incredibly crispy and delicious. The batter is magic, and works great on zucchini as well. The secret sauce compliments the other flavors perfectly. Thank you so much for sharing this recipe!
This recipe made it into book#234156! FABULOUS!! If I could give this 10 stars, I would. Some comments from my family: "This is delicious" ; "I LOVE it" ; and a two thumbs up because someone was too busy eating to talk. In my opinion, I did not think the recipe was at all difficult or time-consuming to put together. I recommend putting together the sauce and prepping the topping ingredients before starting on the fish. Don't skimp on any of the suggested toppings - the combination is what really makes this whole recipe stand out. The sauce is EXCELLENT...love it. I used plain greek yogurt (low fat) along with the mayo, jarred chopped garlic & fresh cilantro. Other notes: 1. For 4 people, I halved the fish & batter amts. but left the sauce amt. the same - it was perfect. 2. We tried it with both corn and flour tortillas and everyone here voted for the flour tortillas (the corn tasted too dry and was too crumbly for us). 3. Cutting the cod into "index finger size pcs" is a great recommendation. It seems too small at first, but once dipped in the batter and fried they are plenty big. 4. I used Killians Irish Red beer and loved it. 5. I didn't have Mexican oregano so I used Italian and it was fine. 6. I used canola oil for frying to make it as healthy as possible. This recipe will be made again and again. So yummy. Thank you! ~Made for Aussie/NZ Swap~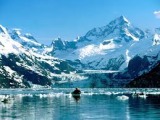 Just like a big fish, this recipe is a "keeper". I live near the bay in S. Texas and we fish a lot. In the summer months, we have a constant stream of visitors every weekend who want to fish, and of course we have to cook the day's catch when we get back. This is one way to cook fish that everyone that has visited loves.(We usually catch Speckled Trout which is a more delicate fish, but I have no problems with it.) I love it because it's easy to make most of it ahead of time so I spend little time when we come back tired and hungry. Just heat the oil, batter the fish and done!<br/>We have lots of seafood restaurants here and I have tried the fish tacos at all of them. This is by far the best I have eaten. The 'secret sauce' is so refreshing and pairs perfectly. Thank you cookiedog for posting.