Larkin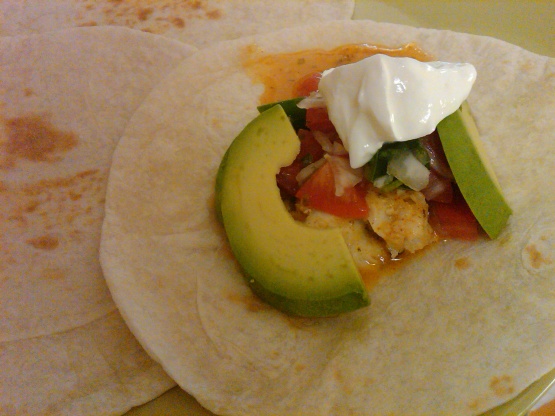 We had great fish tacos in Cozumel, and this is what I came up with when I was craving them one day. Enjoy!
In a small skillet (or one big enough for your cod fillet), bring olive oil and lemon juice to medium heat.
Saute onions, celery, cumin, and chili powder for 1 minute.
Add cod fillet.
Cook fillet alternating sides until it flakes into pieces.
Remove from heat.
Put in tacos!
I like to top the tacos with pico de gallo, avocado, and sour cream.