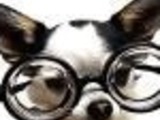 This is a delicious and very easy dish which takes less than half an hour to make. I found it in the Times about a dozen years ago--a Pierre Franey recipe.
1 lb fresh fish fillet (monkfish, tilefish, or similar non-oily fish)
2 tablespoons olive oil
1⁄2 cup onion, finely chopped
1 cup leek, chopped, green and white parts
1 tablespoon garlic, finely chopped
1 red bell pepper, peeled, seeded, cored and diced
1 green bell pepper, peeled, seeded, cored and diced
1 teaspoon saffron thread
1 cup dry white wine
1 cup tomatoes, peeled seeded and diced (canned are fine)
2 cups water
1 sprig thyme (or 1 teaspoon dry thyme)
1 bay leaf, preferably fresh
1 teaspoon anise seed
1⁄4 teaspoon red pepper flakes
salt & fresh ground pepper
1 lb mussels, fresh, well scrubbed
4 tablespoons fresh basil (may substitute parsley if fresh basil is unavailable)
Directions
Remove any skin and cut the fish into one inch cubes.
Heat the oil in a heavy casserole or skillet and add the onion, leeks, garlic, red and green peppers and the saffron and cook over medium heat until softened.
Add the wine, tomatoes, water, thyme, bay leaf, anise seed, pepper flakes and salt and pepper and bring to a boil.
Simmer for ten minutes.
Add the fish and the mussels, stir gently and simmer for 5 minutes.
Remove thyme sprig and bay leaf and taste for seasoning.
If any mussels are unopened, cook for a bit longer.
Sprinkle with basil (or parsley) and serve.
Most Helpful
Forgot the anise and still loved it!!
Easy and what a flavor! Mussels added so much to this recipe I wouldn't leave them out. Made for Comfort Food, a tag game.
What an easy to prepare fish soup! This is loaded with flavors that work well together. I cooked the vegetables in the white wine for a few minutes before I added the water. There was a lovely aroma in the kitchen...I will definitely make this again!