A tasty marinade for Halibut or Swordfish steaks.
Directions
Combine all ingredients& stir well.
Marinade fish for 1/2 hour to an hour before grilling.
Most Helpful
Very nice! I used this on some halibut pieces from Trader Joe's. Interesting that this marinade doesn't taste of any one ingredient, but is just a nice "flavor". I made up the marinade at noon and let it rest. Then added the fish at 3pm and cooked it at 5pm. I used my fish to make fish tacos which were awesome (fish, tomato/corn salsa, avocado slices and a tiny bit of light ranch dressing). YUM.

Who'd A Thunk??!! Let me say that I am a Seafood/Fresh Catch PURIST. Give me a simple batter for frying or a simple Lemon/Butter mixture for grilling or broiling and I'm in heaven. No pasta's, no sauces, no herbs, no funky marinades. On occassion I do enjoy a Coconut Fried Shrimp but that's as far as I'll go to dress up my catch. But...I wanted to expand my horizons and after reading these reviews I decided to go for it. I was all Gung-Ho until the last minute. I had two Tilapia filets and eight Large Shrimp for the two of us and set one filet and half the shrimp back. Marinated the other filet and four Shrimp for about 45 minutes then grilled in our Fish Basket. I followed the recipe exactly but did add some Red Pepper Flakes as we always enjoy some heat. Well, the results were delicious! Have to say the Shrimp may have been my favorite but the fish was very good as well and Dh agreed! What a nice and pleasant surprise! I actually can't wait to try this on Salmon! Thank you so much for sharing! Made for Grilling Photo Tag.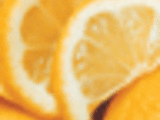 This was great! My husband loved the MahiMahi, he said the marinade made the fish. I'm not a salt person so I might cut down on the Soy next time but other than that I would use this marinade again!