Fish Fillets in Tomato Cream Sauce
Prep 10 mins
Cook 30 mins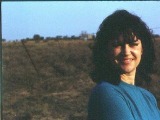 Don't know what to do with white fish? Try this recipe! I'm a great believer in cream, booze and butter for good cooking. Just ask the French! This is one of the recipes I developed years ago for a weekly food column in a Sunday paper. I've just discovered the stack of cuttings in a file, and I intend posting the most appropriate to Zaar -- a good place, I hope, to save them.
1 onion, peeled and chopped
oil (for frying, or use butter)
14 ounces tomatoes, chopped (400 g. Fresh tomatoes can also be used)
1⁄2 cup dry white wine (125 ml)
2 tablespoons parsley, finely chopped
1⁄2 teaspoon black pepper, coarsely ground
1 teaspoon sugar
1 teaspoon salt (preferably a seasoning salt)
2 lbs fish fillets, any kind (1 kg, which is just over 2 lbs)
1 cup fresh cream (250 ml)
Directions
Fry onion in oil until soft.
Stir in the tomatoes, wine, parsley, pepper, sugar and seasoning salt. (There are many seasoned salts: I like one we get, which has finely ground coriander, herbs and a touch of dried pepper flakes in it).
Bring to a boil, stir, and add the fish fillets -- in batches if your saucepan is small. Simmer the fish no longer than 7 minutes -- less if they are quite thin.
Transfer the fish carefully with a slotted spoon to a serving dish, and keep warm in an oven.
Boil the sauce until reduced by half and thickened. (Hard to guess how long it will take).
Then stir in the cream, and again let it reduce over fairly high heat.
Taste the sauce in case you want to add something extra, like grated nutmeg.
Pour over the fish.
Serve with rice or mashed potatoes, young peas (or a sweetish veggie like butternut or pumpkin) and a green salad.
Reviews
Most Helpful
I was looking for a way to prepare fish that didn't involve breading and deep frying, and this recipe looked just about perfect. Since I was limited to the ingredients I had on hand, I used shallots instead of onion and diced up a couple of fresh tomatoes. I also did a full recipe of sauce even though I only had one pound of fish (DH likes lots of sauce). The dish was very flavorful and well balanced... cream, booze and butter really DO go together so well! Thanks for posting!

Very flavorful, pretty, and easy! I made the full sauce recipe, but with one pound of Tilapia. I roasted the Tilapia covered, in my oven at 425F for 8 minutes, while I prepared the sauce on the stove top. My seasoning salt contained red pepper flakes, but I added a bit more! Tagged in memory of Zurie's DH, January 2014.

We really enjoyed this for dinner tonight, plus it's a quick dinner - a real bonus on busy weeknights. The recipe has so many good things going for it - low-fat fish, lycopene from the tomatoes, and yummy flavors. I used basa, about 3/4 lb, but all of the sauce ingredients, and we scarfed it all up. I did use less cream - mainly because I was not patient enough to reduce it much - and whirred the sauce a bit with my immersion blender, as Mr Grumpy is not always kind towards chunky sauces. Left some chunks, though. Served with rotini and Brussels sprouts, and Mr Grumpy ate every drop.