Iceland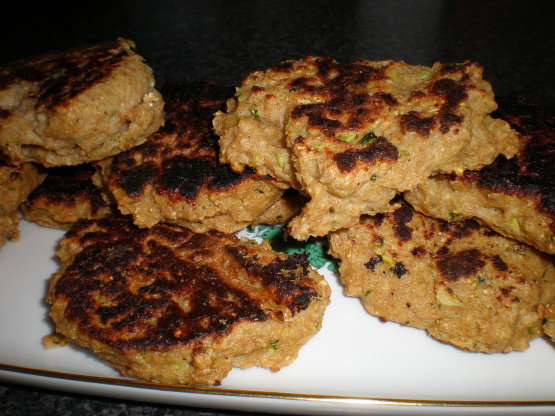 i found this in a booklet from a local supermarket and it was just the thing i had planed for dinner tonight. I adopted it and added some more spices. It is great for potluck, brown bagging and can be frozen. They are high in protein and very tasty. Serve with any kind of your favorite sauce to make them special. For dinner we have a lot of green salad with them and some kind of tomato-based sauce.
Put the fish into the food processor and mash.
Add all the spices.
Chop onion and vegetables really small, add and mix well.
Add the flour, you might need a little more or less.
Fry without oil on a nonstick pan, it takes about 2 minutes on each side per scoop.
I usually do burgers but you can do other shapes as well.