samcp4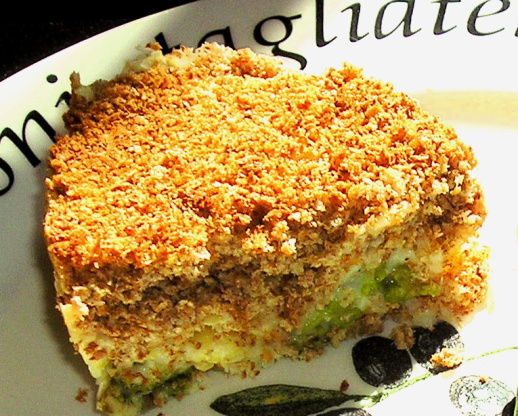 We eat this almost every week. Ommit the cheese for a lighter sauce. I use a blender to make the breadcrumbs. Serve with Lemon and Dill Potatoes - Lemon and Dill Potatoes and peas.

I have made this 3 or 4 time now and its brill. Have made some alterations. Change fish for salmon, prawns, mussels and any other seafood on special offer at supermarket at time. The more you put in the better.
Poach the fish in the milk for approximately 15 minutes or until cooked.
Remove the fish from the liquid and flake into a baking dish reserving the liquid for the sauce.
Boil the broccoli for 3 minutes, you don't want it too soft.
Drain and stir into the fish.
Mix a little milk or water into the cornflour and add to the reserved liquid.
Cook until the sauce thickens, stirring constantly. Add more milk if too thick.
Stir in the cheese until melted.
Add salt and pepper to taste.
Pour the sauce over the fish and broccoli.
Cover with the breadcrumbs.
Cook at 170c for 30 - 45 minutes or until the breadcrumbs are brown.