Fireside Cranberry Pomegranate Spiced Cider
BecR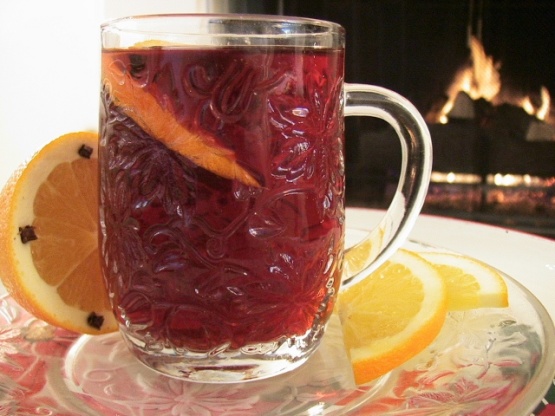 Recipe by BecR
The perfect cup of warmth for sipping by the fireside on a cold winter's day! This fruity spiced cider is also great spiked with a dose of rum, if you are so inclined. Enjoy!
Combine the cranberry juice, the pomegranate juice, and the sugar in a microwave safe mug.
Heat in the microwave on HIGH for 2 1/2*minutes (*Note: use caution as all microwave ovens vary, this timing is for my microwave- - yours may cook much faster), until hot.
Float a clove-studded orange slice on top and you've got Christmas in a cup!