auntlolo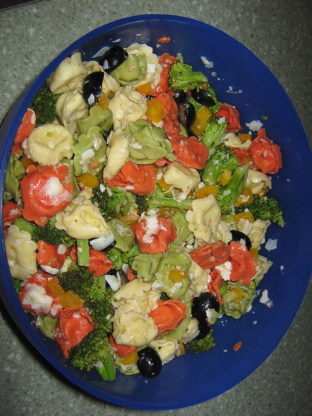 from Meals.com. I changed the amounts of the olive oil and red wine vinegar; it just seemed a little too dry. It's not spicy or anything, so I'm not sure why it's called "firecracker"
Heat oil in small saucepan over medium-high heat.
Add garlic; cook for 1 minute.
Pour into large bowl; cool.
Whisk in vinegar.
Add pasta, tomatoes, broccoli, bell pepper, olives, Parmesan cheese and Romano cheese; toss well to coat.
Refrigerate or serve immediately.