Bergy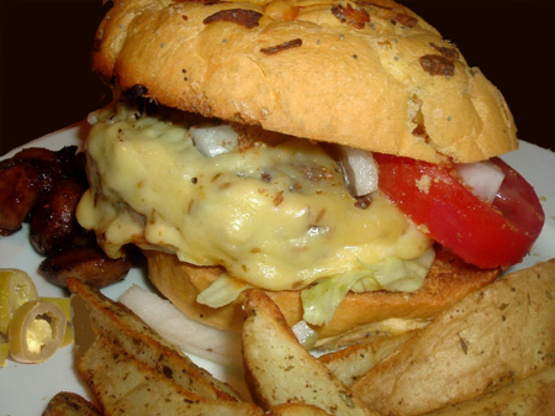 This is a great, easy burger recipe. The ground beef is combined with green chile peppers and beef bouillon. This makes them very moist and flavorful. Serve on hamburger buns with your favorite fixings

Great burger. The addition of the green chilies and jack cheese gives it a punch of flavor. After shaping the patties I placed them in the refrigerator for 2 hours to set up, so they would hold their shape on the grill. I ate mine with green chile salsa on it - YUM.
Preheat an outdoor grill for high heat, and lightly oil grate.
In a medium bowl, mix the beef, diced green chilies, and bouillon.
Shape into 4 patties.
Grill patties 3 to 8 minutes per side, or to desired doneness.
Top each patty with cheese about 2 minutes prior to removing from grill.