An_Net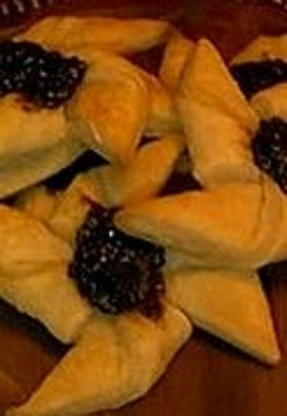 Those are great tarts. I tasted them in a Christmas party. I was told that its a classic Christmas treat in Finland.

Top Review by An_Net
My DD's made this recipe using plum jam instead of the marmalade. Only 12 of these tarts saw the light of day so I'm not sure what they did with the other couple. The texture of the base pastry was lovely and the pastry is what makes these different to what the girls normally make as jam tarts. Great recipe Katia
Mix all the ingredients expect from the egg and the marlalade. Make a dough and let it cool about 1 hour.
Roll the dough into a big circle and cut into small ones, by using a mug.
Place one teaspoon of marmalade at the middle of the circle and pinch the edges.
Beat the egg and shine the tarts.
Place on cookie sheets and bake at 470F for 30 minutes.