Scott C.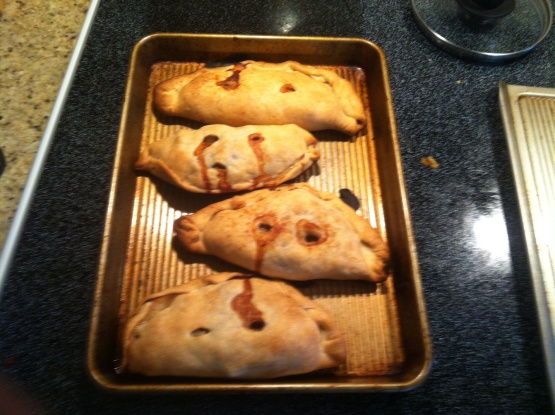 Growing up as a young girl, my best friend's mom would make these. She was born in Finland and came over to America as a young girl and was raised in Ishpeming, Michigan. The family migrated out west after she married and had her own family. Her kitchen always had the most wonderful aroma of good things baking. Her pasties and braided bread were the best!
This recipe makes perfect tasting U.P. Pastys. I've made it three times now and I'm still amazed that they taste just like the pasty I ate growing up and living in the U.P. You will have filling left over no matter what size you make the pasty. Just freeze the left over filling or make more dough. Enjoy these are fantastic.
With a wire whisk, mix together flour and salt in a large bowl.
Cut in shortening.
Make a well in the center of the mixture and quickly stir in the ice cold water.
Form dough into a ball; Set aside.
Dissolve the bouillon cube or beef base in the hot water.
Combine potatoes, carrots, onion, rutabaga, ground beef,pork, salt, pepper,and bouillon.
Roll out pastry dough into 6 x 8 inch rectangles.
Place about 1 1/2 cups of filling in the center of each rectangle.
Bring 6 inch sides together, and seal.
Cut a slit in the top of each pasty to vent. Place on dull, not black, cokkie sheet.
Bake in 425 degree oven for 45 minutes.