2 Reviews
This recipe was recommended by Chef #251917. We too used a bit of cayenne to dry english mustard for this recipe. This recipe makes about 1 cup of mustard sauce. It's very easy to prepare. While the flavors are very good, we felt it was somewhat bitter in taste (all the ingredients were fresh). Next time we would add a bit more sugar, using brown sugar perhaps. Overall, we liked this recipe.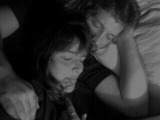 FALL PAC 08: Zurie, another delectable recipe!! I couldn't find hot dry mustard powder so I used regular mustard powder with a little bit of cayenne powder. AWESOME!! I had this AWW's chicken & artichoke dinner.

Finnish Mustard, Which Goes With Everything!