Katzen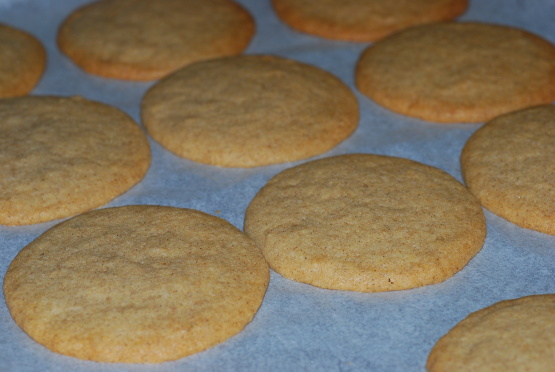 Based on a recipe from Karen Berg Douglas' book, Scandinavian Sweet Treats.
Tried these the other day and was blown away! Delicate and just sweet enough. I think next time I will add just a little orange zest and see how it does. This is the perfect addition to nearly any hot tea.
In large bowl, mix together flour, baking soda, cinnamon and cardamon.
In another bowl, beat egg until frothy.
Beat sugar and butter into egg. Mix well.
Add wet ingredients to dry ingredients. Mix until batter is smooth.
Drop by teaspoonfuls onto greased and floured cookie sheet.
Bake in 350° oven for 10 to 12 minutes or until brown.