Finjan Kirfee Healthy Spice Drink
Chilicat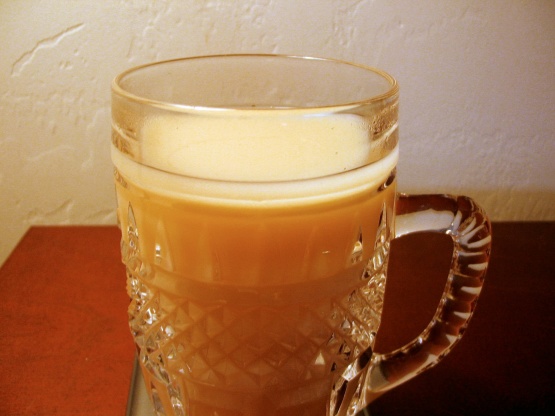 (Pronounced Fi-yan ki-fee) (short i sounds) An Arabic Drink.

Love this!! I made ours dark but not really dark. I also covered the pot and it was more than 2 mugs worth which was a good thing! I did use star anise as that was what I had on hand, I exchanged the sugar for honey to be healthier and toasted chopped walnuts in a dry frying pan as that is what I had. They float but tasted so good in this! I understand this is served by Syrians and Palestinians on the birth of a child. Made for Veggie Swap 31 ~ February 2011.
Combine spices to water and boil until water turns dark
Pour into cups, add sugar (to taste) and add a walnut to each cup.