Finger-Lickin' Smoked Chicken
PaulaG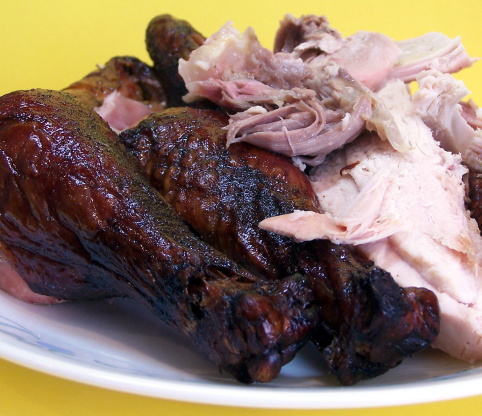 Kicked up smoked chicken!! That Cajun touch makes all the difference. You just gotta try it!
Sprinkle chickens with Cajun seasoning and leave at room temperature for 1 hour.
Melt butter with Worcestershire, Tabasco, lemon juice and garlic salt; add 7 Up.
Cook chickens on charcoal grill with mesquite charcoal.
Turn often and baste with butter/7-Up mixture several times.
When chicken is done (about 60 minutes), baste one more time - it keeps the chicken moist.