Finger Lickin' Good Chicken Marinade
alligirl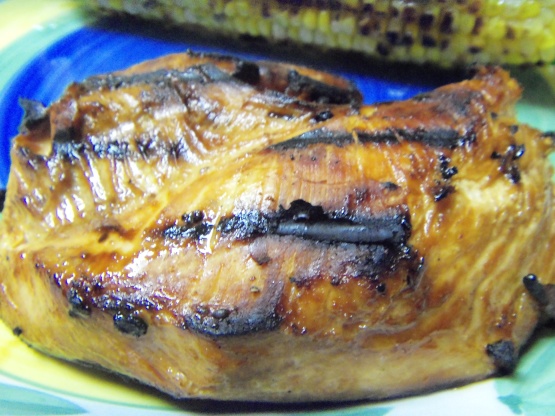 I got the recipe for this incredibly tasty marinade from a neighbor at a cookout 17 years ago. I haven't found a better marinade for my chicken since then! I use it in baking chicken, but I mostly use it to grill chicken sandwiches, topped with Muenster cheese on a grilled Kaiser roll. Yummy!

Yummy! This is delicous! I used it to marinate boneless chicken breasts, then make them into chicken sandwiches on kaiser rolls as suggested. I will try it on BBQ'd chicken this Spring. This time I broiled the chicken breasts. I let the chicken breasts sit in the marinade for about 2 days. They were an ugly color, but very flavorful.
Place chicken in marinade (overnight if possible, turning once).