Finger Lickin' Baby Back Ribs
Nif_H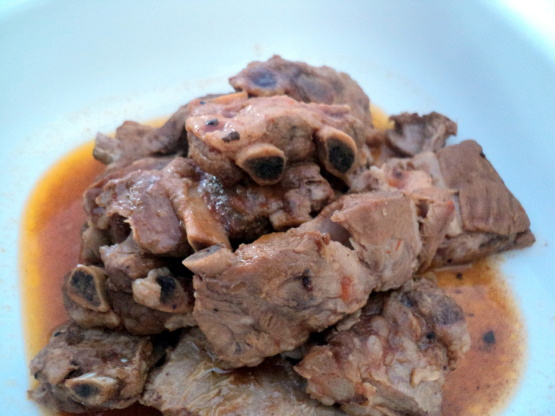 Came up with this recipe home made and tried it. The sauce is amazing.

Top Review by KateL
Perfection: delicious and oh so easy. Meat was done by 6 hours, and fell away from the bones while eating. The sauce is a thin Carolina-style mop, not a thick, gooey sauce; as a result, the sauce flavors the meat but you aren't forced to actually eat all the calories in the sauce. We're happy to have 2 more recipe's worth of baby back ribs in the freezer. This goes directly into my 2011 Favorites cookbook. Made for 1-2-3 Hits tag.
Spray sides of 5 quart slow cooker with vegetable cooking spray.
Cut ribs in serving size pieces; sprinkle with black pepper and place in slow cooker.
Combine chili sauce, apple cider vinegar, brown sugar, and water; pour mixture over ribs.
Cover and cook for 6 to 7 hours on low.
After 3 hours move ribs around in slow cooker to spread sauce over ribs.