Fill-Me-Up With Garlic Cheese Loaf
Prep 30 mins
Cook 30 mins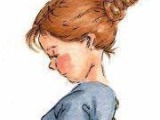 Can you say "To Die For"? This is sooo worth the calories...taken from the book, "Tuxedos to Tailgates".
Directions
Preheat the oven to 350*F.
Cut the bread into halves lengthwise. Remove the bread centers, leaving the bread shells. Tear the bread centers into chunks.
Melt the butter in a skillet. Add the garlic and sesame seeds. Saute until golden brown. Add the bread chunks. Fry until golden brown. Remove from the heat.
Mix the sour cream, Monterey Jack cheese, Parmesan Cheese, parsley flakes and lemon pepper in a bowl. Add the artichoke hearts. Stir in the bread mixture. Spoon into bread shells. Sprinkle with the Cheddar Cheese.
Bake for 30 minutes. Remove from the oven and garnish with the tomato slices and parsley.
Most Helpful
Amazing flavors! This is a must try. I have made this twice now. My family is happy to have this for lunch. Thanks Marie Alice for sharing this recipe

You are so right..this is soooo worth the calories!!!.My kids loved it!!.Actually tastes great the next day too!!!.