Kana K.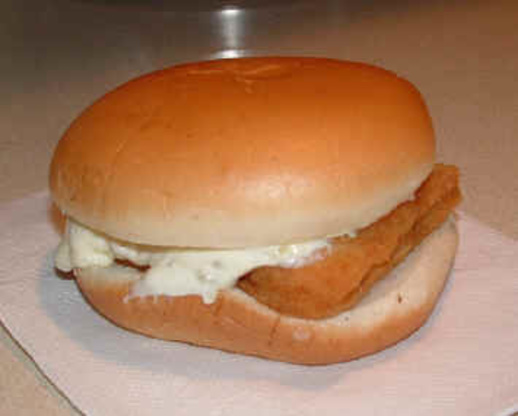 A copycat of the Filet O fish sandwich found at the golden arches. Introduced by a franchise in Ohio to sell due to the Catholic practice of not eating meat on Fridays.

I would also steam the buns for a few seconds before serving
In a small bowl, mix together the mayonnaise, relish, minced onion, salt and set aside. This is your tartar sauce.
Lightly grill the top of the bun.
Cook the fish according to the package instructions. (You can bake.
the fish, but your sandwich will taste much more like the original if you fry it in oil.).
Spread tartar sauce evenly on the top bun.
Place a slice of cheese on the bottom bun.
Place the cooked fish on top of the cheese slice and top off the sandwich with the top bun.