dizzydi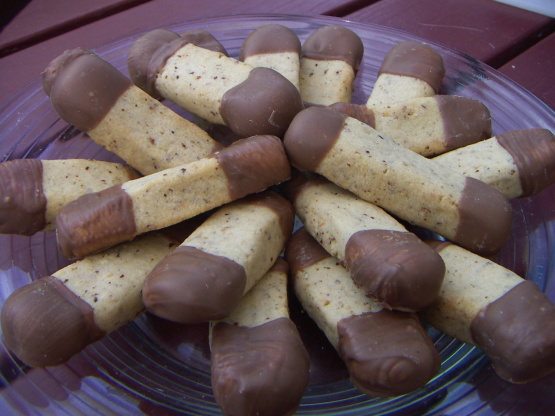 These are a great cookie to make with your little ones. Super easy and fun to make; plus the recipe makes a LOT of fingers!

These are great little cookies! Easy to make and they taste so good!!!!! that little bit of chocolate on each end just makes them that little bit extra special, I made these for a gift and Im sure my friend is going to love them! A great recipe I will make again. Thanks.
In a bowl, mix butter, flour, sugar and milk.
Add filberts and roll them into small balls and then into 'finger' shapes. The butter will hold the mix together.
Bake at 375 degrees for 10 minutes and then place on a cooling rack.
Once the cookies are cooled, melt the chocolate and dip either end of the finger. Enjoy!