Figure Friendly Homestyle Mashies
Shaykha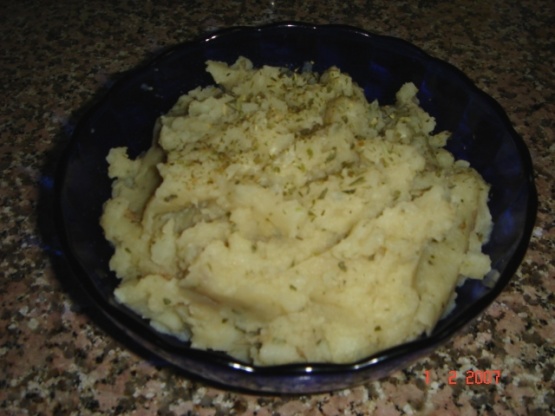 I love, love, love potatoes. I'm on weight watchers so some of my favorites take up a lot of points. I think this recipe taste better than the "Pre-WW mashed potatoes".

Awesome! I made these for Thanksgiving since one of our guests has dairy allergies and they were great! You really don't miss all of the butter and cream at all. This also makes for much healthier potatoes wich is a huge plus. I think I've found my new go-to mashed potatoes recipe, thanks Shaykha!
Bring Low Fat Chicken Broth to a boil. Add potatoes -- cover and cook until tender.
Drain, reserving the broth.
Place potatoes back in pan and smash. We like to leave some lumps.
Slowly add 1 cup of the broth; stir in the garlic, salt and chives. Mix together.
Add more broth until desired consistency.