ChefLee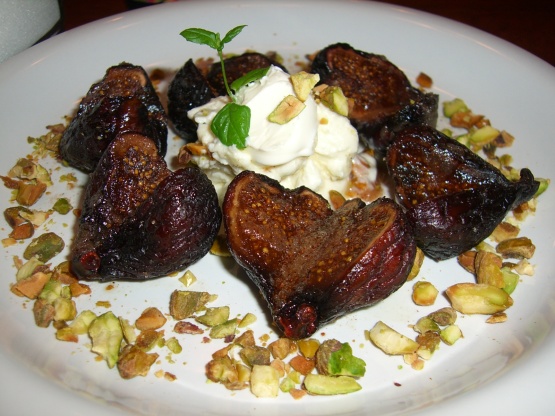 Another Nigella offering that I'm posting so I don't lose, as I'm planning to make a lot of this in a few months when the fig tree in our garden bears its luscious offerings!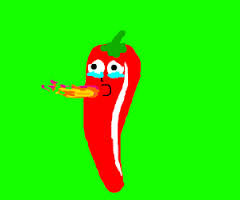 Fabulous!!!! A galaxy of stars!!!!! I have been wanting to try this for a long time and I never could find any fresh figs when I was thinking about it. So today I used dried figs. It tasted so wonderful!!!! The butter sauce with the rose water and orange water enhanced the flavor of the fig. I loved the aroma of the rose water and orange water when the sauce was cooking. And then to add mascarpone cheese and the balancing accent of salty pistachios, it was to die for!!!!! Will definitely make again and again. My neighbor has a fig tree but it is a baby and when that thing starts giving off figs, I am bringing over all these ingredients and what a delight that will be to share this recipe. Thanks so much for posting!!!!!!
Preheat a grill or oven to the fiercest it will go.
Quarter the figs, taking care not to cut all the way through to the bottom, so that they open like flowers, and sit them, in a heatproof dish into which they fit snugly.
Melt the butter in a small saucepan, then add the cinnamon, sugar and flower waters. Stir to combine and pour some into the figs, save a small amount for serving.
Blister under the hot grill or bake in the oven for a few minutes and then serve; it's that quick. Just give each person a couple of figs on a side-plate.
Splodge alongside some mascarpone over which you drizzle some of the conker-dark syrup, then sprinkle over some of pistachio. MMMM!