Fig, Prosciutto and Arugula Salad
ChefLee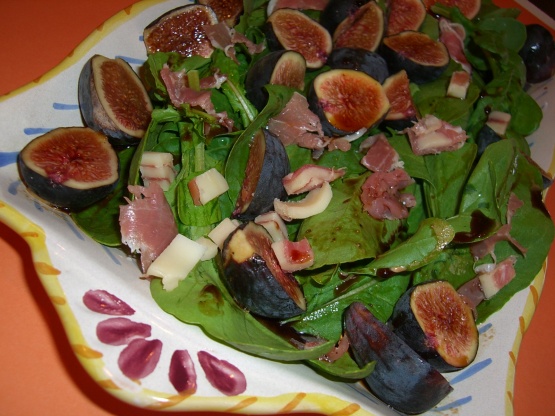 I have taken up some interest in figs so thats why i posted this recipe.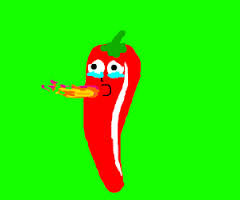 Just wonderful!!! What a treat! This dressing along with the figs is great to balance the sort of strong, independent flavor of arugula. I used a President's brand prosciutto panino(roll) with mozzarella, this made it easy to cut and sprinkle over the salad plus I wanted a mild cheese rather than a goat cheese with arugula. Also, used a ten year old balsamic, yummm!! Wonderful salad and will make again. Very impressive salad that you can serve to guests!! Thanks for the recipe!!
29.58

ml balsamic vinegar

7.39

ml balsamic vinegar

14.79

ml honey

946.36

ml arugula, loosely packed

14.79

ml extra virgin olive oil

113.39

g prosciutto, thinly sliced

8

figs, stems removed, sliced lengthwise (black or green will work)

113.39

g goat cheese, crumbled (optional)
Put the vinegar in a small bowl.
Add a pinch of salt and a few grinds of pepper, and stir to dissolve them.
Stir in the honey.
Put the arugula in another bowl.
Drizzle with the olive oil, season with salt and pepper.
Decoratively arrange the dressed arugula, the prosciutto, the figs over the surface of a serving platter.
Crumble the goat cheese if you are using it over the salad.
Then drizzle everything with the balsamic-honey dressing.