GaylaJ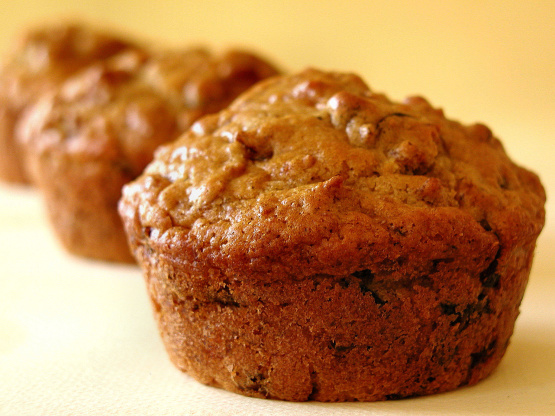 A delicious and healthy way to use up any dried figs you may have. From the US Regional Cookbook, Chicago Culinary Arts Institute, 1947.

Top Review by GaylaJ
The figs were certainly a nice change of pace, as I'd never had them in muffins. While we enjoyed the flavor of these, we all agreed they seemed a bit too dry. I usually eat muffins "as is", but found these definitely benefited from being warm and spread with butter. Thanks for posting!
Preheat oven to 400°F.
Grease muffin tins.
Pour boiling water over figs, cover and let stand for ten minutes.
Drain, pick out any stems and chop.
While figs are soaking, sift next four ingredients together.
Add bran flakes.
Combine milk, beaten eggs and melted butter; add to dry ingredients and figs, stirring until just blended.
Fill prepared muffin tins 2/3 full.
Bake for 25 to 30 minutes.