Fig and Blue Cheese Stuffed Pork Tenderloin
Prep 20 mins
Cook 30 mins

This is a wonderful recipe that I found in Cooking Light Magazine. It's easy to prepare, few ingredients and has a beautiful presentation. I've served this with wild rice and steamed green beans with garlic. Enjoy!
Directions
Preheat oven to 450°F.
Butterfly the pork by slicing it in half lengthwise, cutting to, but not through, the other side. Open the halves (like a book), laying pork flat.
Place pork between 2 sheets of heavy-duty plastic wrap; pound to 1/2-inch thickness using a meat mallet or rolling pin.
Sprinkle the figs and blue cheese over the pork, leaving about a 1/2-inch margin around the outside edges. Roll up the pork lengthwise, like a jelly-roll. (I tucked in the sides prior to rolling to keep stuffing in, but this is optional.) Secure at 2-inch intervals with twine. Sprinkle pork with salt and pepper, and place on a foil-lined pan coated with cooking spray.
The original recipe called for baking it at 450°F for 20 minutes, however, I've found the tenderloin to still be raw in some areas, so I've adjusted the pre-jelly cooking time to about 25-30 minutes. Use a thermometer to gauge.
Remove the pork from the oven and brush with the melted apple jelly. Return the pork to the oven and bake for an additional 5 minutes or until the thermometer reads 160°F (slightly pink). Keep an eye on the pork if cooking for longer than the additional 5 minutes because I've found the apple jelly that melts onto the pan will begin to burn.
Remove the pork from the oven and let it stand for 10 minutes. Remove the twine and cut the pork into 1 inch slices, or to the thickness of your liking.
Yield: 4 servings (serving size: 3 1-inch slices).
Reviews
Most Helpful
So very flavourful!!! I wanted to use up fresh figs so thought I'd give them a try in this recipe. They (5) worked out quite nicely. I brushed the flattened tenderloin with apple jelly, sprinkled it with chopped figs, crumbled blue cheese, a bit of garlic powder and pepper before rolling up. Once rolled, I sprinkled the tenderloin with chopped fresh thyme and rosemary and added a drizzle of olive oil. It only took 30 minutes at 400 to cook my tenderloin (rested it for 10 more). At the 25 minute point I brushed it with apple jelly. This is such an easy recipe and yet so very tasty!!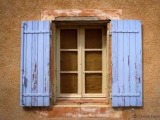 This was aMAzing. Only one small change and that was to use real maple syrup since I had no apple jelly, and like previous reviewers I brushed it on to the butterflied pork instead of basting the top. It was an incredible combination of tangy, sweet, peppery and smooth. Thanks for sharing!
I found this recipe in Cooking Light also, but promptly misplaced that issue! Lo and behold, I'm checking Recipezaar's new recipes and here it is! My girlfriend recently introduced me to figs and I am now addicted to them! Tough to find fresh ones, but dried are good too. When I saw this recipe, I knew I had to try it. This was a very easy dish to make. I stuffed it per directions, but used skewers to hold it shut instead of twine, which I didn't have. I just stabbed the meat right through to hold them rolled. Put a sprig of rosemary, thyme, and dill on top with a little olive oil on top while they baked. They cooked up superb. I waited 25 mintues before the apple jelly, and then let them cook a few minutes longer just to be safe. The blue cheese and fig tasted great with the pork. A side of asparagus and a dessert of roasted apples with fig and hazelnut stuffing was a tasty, simple meal to make. This is a great meal for fall, winter, and early spring! Taste and presentation make it look like it took more time and money to produce than it did. Yummers.