Fig and Black Olive Tapénade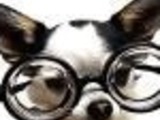 This is Carrie Brown's recipe--the tapenade she sold in her Sonoma shop and the recipe for which she included in her "Jimtown Store Cookbook." Serve this tapénade with slices of baguette that have been lightly brushed with olive oil and toasted in the oven, or smear a layer of it on a sandwich with goat cheese, juicy-ripe summer tomatoes, and lightly dressed arugula. Originally posted here by Mean Chef.
Directions
In a medium-sized saucepan, simmer the figs in the water for about 30 minutes, until very tender.
Drain, reserving a few tablespoons of the liquid.
If using a food processor, pulse the pitted olives, drained figs, lemon juice, mustard, garlic, capers, and fresh rosemary to create a thick paste.
Pulse in the olive oil until you've achieved a chunky-smooth paste.
Season with black pepper and salt, if necessary.
(The spread can be thinned with a bit of the reserved fig poaching liquid). If using a mortar and pestle, mash the olives with the garlic, capers, and fresh rosemary.
Pound in the drained figs.
Once they are broken up, add the olive oil and season with black pepper, fig poaching liquid, and salt, if necessary.
Reviews
Most Helpful
This recipe is easy to follow and easy to make. I fell in love with the PC Fig and Black Olive Tapenade and when they discontinued the product I was looking to make my own. This recipe is very similar to that product except for the rosemary. I put in a 1/2 tsp but in my opinion it completely ruined the end result. The flavour of the rosemany completely overwhelms the delicate balance of fig and black olive. So next time I will omit that ingredient!
Real winner recipe, deliciously unique! I did use balsamic vinegar instead of lemon juice and added salf and black pepper. Wow, a keeper!
I loved this. I used sundried kalamata olives. I only had white figs, which may have changed the taste a bit as I had to add about 1 tsp buckwheat honey to balance the sweet/salt. I omitted the capers because I didn't have any But I seriously love this spread. I think I just want to tinker with the seasonings a bit more.